Researcher
Preview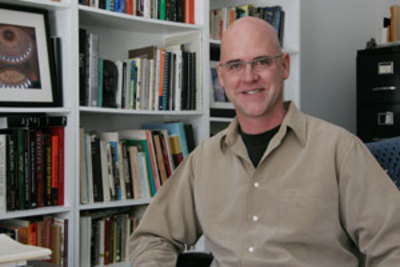 Researcher Bio
Steven Leuthold
Professor
B.A., University Montana
M.A. Washington State University
Ph.D., University Pennsylvania
Steven Leuthold is Professor of Art and Design History. His research and teaching interests include global issues in art history, the history of modern design and comparative aesthetics. Dr. Leuthold is the author of Indigenous Aesthetics: Native Art, Media and Identity and several articles about Native American art and media. In the book and articles, Leuthold considers that indigenous art and media incorporate ways of seeing that are related to a distinctly native worldview, even when modern media are employed.
More recently, Prof. Leuthold authored Cross-cultural Issues in Art: Frames for Understanding. Individual chapters of the book address broad intercultural issues in art, including Art and Culture, Primitivism and Otherness, Colonialism, Nationalism, Art and Religion, Symbolism and Interpretation, Style and Ethnicity, A Sense of Place, Art and Social Order, Gender, and the Self. Leuthold presents these themes as constructs that frame our understanding of global artistic production.
Prof. Leuthold's current research interests center upon global issues in the history of modern design. He is seeks to increase the inclusivity of design history and to identify patterns of cross-cultural interaction related to modern design's social effects. He is also a practicing artist and musician.
Keywords
PRIME, interdisciplinary, research
COinS