Researcher
Preview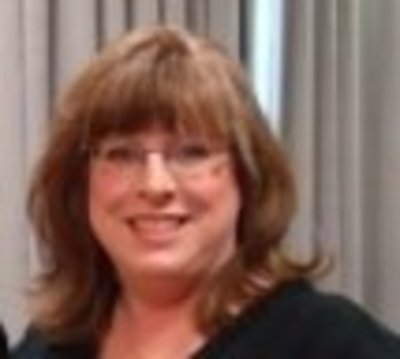 Researcher Bio
Kia Richmond Professor 3232 Jamrich Phone: 906-227-2713 E-mail: krichmon@nmu.edu
Kia Jane Richmond is in her twelfth year as an English department faculty member. She earned her Ph.D. in English Studies at Illinois State University in 2001. While a longtime resident of Texas, she earned an M.A.in English (1997), a B.A. in English and Psychology (1986), and a Lifetime Teaching Certificate in Secondary English and Psychology in 1989. Kia earned national certification in Early Adolescence/English Language Arts in 1995. Kia is the Director of the English Education program at NMU, where she teaches courses in English methods, composition studies, young adult literature, and humanities. She also serves as a university supervisor for student teachers in English at middle/high schools across the Upper Peninsula and Wisconsin.
Kia was awarded NMU's Excellence in Professional Development Award in 2006 and has received several grants for academic service learning projects, including
• MEEMIC's Foundation for the Future of Education Grant (2011)
• NMU Wildcat Innovation Grant (2009)
• Learn and Serve America: Investing in College Futures/Brighter Futures Grant (2007)
• NMU ASL Action Grant (several 2002 - 2011).
Kia has presented on a regular basis at conferences sponsored by NCTE, CCCC, CEA, AEPL, and MCTE. In addition, her publications include essays in English Education, TETYC, Language Arts Journal of Michigan, Composition Studies, Issues in Writing, and JAEPL. Most recently, Kia wrote the foreword to Mary Anna Kruch's Tend Your Garden: Nurturing Motivation in Young Adolescent Writers (Equinox, 2011).At the national level, Kia has served as chair of the Conference on English Education's Commission on English Methods (2004-2009), participated in CEE Leadership and Policy Summits (2005 and 2007), and presented at CEE summer conferences (in 2009 and 2011). Kia currently serves on the editorial board for English Journal and The ALAN Review. In 2010, she served as chair of the Edwin M. Hopkins Award, given for excellence in writing for NCTE's English Journal. At the state level, Kia proudly served as President of the Michigan Council of Teachers of English in 2011 (http://mcte.info).Kia and her husband, David Neumann, share their home in Marquette with two black-and-white (tuxedo) cats. Since moving to the Upper Peninsula in 2001, Kia and David have enjoyed exploring the U.P and Wisconsin, vacationing in Las Vegas, and searching for authentic Tex-Mex anywhere north of the Mason-Dixon Line.
Keywords
PRIME, interdisciplinary, research
COinS