Researcher
Preview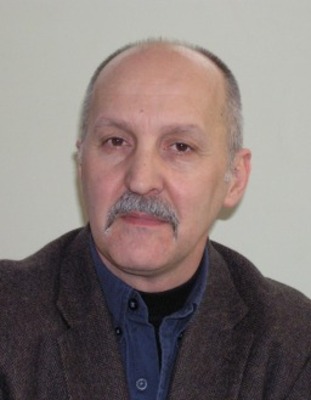 Researcher Bio
James McCommons Professor 3246 Jamrich Phone: 906-227-2674 E-mail: jmccommo@nmu.edu
James McCommons was on sabbatical in 2008 to research and write a narrative, non-fiction book: Waiting on a Train: The Embattled Future of Passenger Rail Service. McCommons spent a year on America's trains, talking to the people who ride and work the rails across much of the Amtrak system. Readers meet the historians, railroad executives, transportation officials, politicians, government regulators, railroad lobbyists, and passenger-rail advocates who are rallying around a simple question: Why has the greatest railroad nation in the world turned its back on the very form of transportation that made modern life and mobility possible?
Organized around these rail journeys, Waiting on a Train is equal parts travel narrative, personal memoir, and investigative journalism. The book will be published Nov. 2009 by Chelsea Green. http://www.chelseagreen.com/authors/james_mccommons
James McCommons joined the Northern faculty in 2001. He is a veteran journalist, specializing in ecology, environmental and travel topics. He has written hundreds of general interest magazine articles. In the past few years, McCommons has contributed to Better Homes and Gardens, the History Channel, Next American City, Wildlife Conservation, Organic Gardening, Backpacker, The Oregonian, St. Paul Pioneer Press, and the Los Angeles Times. He is a regular contributor for Audubon magazine. He has written for the New York Times. He is a member of the American Society of Journalists and Authors. His work can be viewed at www.JamesMcCommons.com.
He attended the Art Institute of Boston majoring in photography and later earned a B.A. in Creative Writing from the University of Pittsburgh, Pittsburgh, Pa. After several years of newspaper work and a stint in corporate communications, he moved to upstate New York where he was a freelance journalist from 1990 to 1997. During this period, he earned an M.A. in magazine journalism from the Newhouse School of Public Communications at Syracuse University and an M.S. in environmental science from College of Environmental Science and Forestry-SUNY. He has also taught essay and magazine writing at Syracuse University and at Muhlenberg College and DeSales University in Allentown, Pa.
In 1997, he joined Rodale Press in Emmaus, Pa. as a senior health writer and member of a writing team that produced several books for the Prevention and Men's Health brands. He became a senior editor at Organic Gardening magazine until he left to pursue a fulltime teaching career. At Northern, McCommons teaches news writing, feature writing, editing and design, history of American journalism and nature writing. He serves as faculty adviser to The North Wind, the student newspaper.
Keywords
PRIME, interdisciplinary, research
COinS